We Adapt, Collaborate, and
Listen
Our team works closely with clients to understand their digital marketing needs. We add value to each project by applying years of industry experience to create effective and customized plans. With our guidance and work product, businesses achieve results and their digital marketing goals – plus we're fun to work with!
We're able to adapt quickly to marketing industry changes due to our strong foundation of digital marketing knowledge and hands-on experience. We collaborate with our clients to develop customized programs that optimize their budget. Client programs are analyzed to determine what worked as well as what didn't. You might experience a 'rinse and repeat' cycle with other marketing providers. We avoid that dreaded cycle by listening to our clients and clearly understanding business goals. Our team applies valuable data insights derived from a variety of marketing efforts, best practices, and trends to provide a results-driven ROI.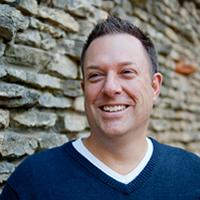 Joe Muzic – Founder & Managing Partner
Joe founded SandStream with the vision to help business of all sizes to effectively engage with their consumers. He's been active in the Digital Marketing industry since 1999 and brings over 25 years of business management experience to the team. That experience includes internet and digital marketing based businesses as well as brick & mortar retail store operations. Joe leads day to day operations and business development for SandStream. Joe has worked closely with teams in Canada and the United Kingdom and is looking forward to adding Latin America to that list! Joe's innate ability to initiate and foster change, as well as adapt and focus business direction to market demands, positions SandStream and its partners for continued growth, new opportunities, and success.
Bryant Serres – Software Engineer
Bryant joined SandStream with a mission of incorporating new technology into a dated industry and building innovative tools that improve the lead generation process for everyone. With over 10 years of experience shipping and supporting high-scale, high-performance native and web applications in the cloud, he leads the charge designing and architecting SandStream's next-gen private ad delivery platform. Bryant is consistently focused on the person behind the device accessing and engaging the software being built. He brings an expert understanding of user experience and software development that closely aligns with SandStream's vision for continued growth, new opportunities, and success.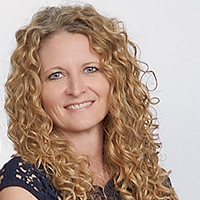 Jen Blum – Web Design & Creative Services
Jen is a web and graphic designer with over 20 years of experience in creating quality work that is engaging and adaptive across device types. She has a vast array of knowledge in web design & development, email and print. Jen's attention to detail and focus on user experience results in design work that stands out above the rest. She provides designs to help your brand convey a consistent message regardless of medium. Jen's creative knowledge and experience makes her a valuable asset to our clients as well as the SandStream team.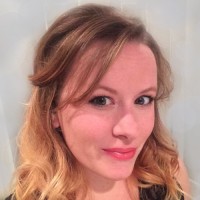 Jillian Kurz – User Experience & Web Design
Jillian compliments the SandStream team with a valuable understanding of user experience design. Her knowledge of website design and components that appeal to users has been enhanced while working with a leading online retailer and medical software company. She is proficient in HTML, CSS, and Jquery. Jillian enjoys working with organizations where she can help solve problems and seeks the challenge of creating web design that will endure over time. She assists with the UX of SandStream's private ad platform utilized by internal/external users. Jillian's eye for website layout, design, and functionality keeps SandStream web properties destinations consumers want to engage with in the constantly evolving digital space.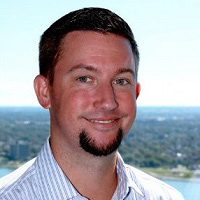 Adam Hansen – SEM/SEO Strategist
Adam is an expert in all things SEM & SEO. He brings over 10 years of digital marketing and lead generation experience to the SandStream team. His firsthand knowledge of generating web traffic from paid and organic sources helps drive higher quality visitors to our brands. Adam's marketing strategies result in an increase of consumer traffic to client webpages across a wide variety of industries. He maintains certifications in Google Ads and constantly searches for new high-quality traffic sources and lead generation methods. Adam's ability to efficiently implement and adapt programs to the constantly changing and evolving digital space enables SandStream and our clients to stay in front of their targeted consumer audiences.